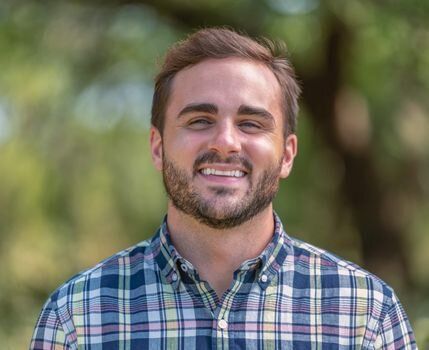 Nick Borges
Primary Clinician - CIP
"Chop wood, carry water" – a simple message that Nick takes to heart. Do your work, do it well, and when you find success, do it again. Nick is a true Driftwood Recovery success story. Nick began his journey with Driftwood in the kitchen, helping prepare meals for the residential community. He quickly became the Alumni Coordinator and flourished growing the alumni community. Nick created a vibrant alumni community that offers support and resources to encourage sustainable long-term recovery for our Driftwood Alumni. Nick has now passed the baton, training an alumnus to fill his shoes.
Nick spearheaded the Driftwood Recovery continuing education program, in which, Driftwood supported Nick's decision to get his Masters in Social Work. He is now combining his experience as the Alumni Coordinator with his passion for helping people grow their lives in the Community Integration Program as a CIP-Clinician.
Nick enjoys running Town Lake, live music, spending time with friends, family, and his dog Coco.