Stabilization & Assessment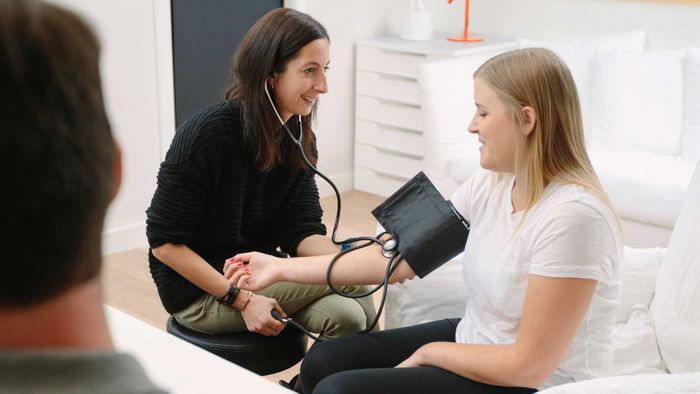 7 Day Comprehensive Assessment Program
Residential or Outpatient
Helping a family member or friend understand and embrace the need for change can be scary and daunting for any individual. Sometimes understanding the variables involved in why your loved one is struggling is the first step.
Driftwood Recovery's highly-trained clinical staff will collaborate with you to provide a structured psychological, medical, and family system assessment to identify treatment issues, offer diagnostic considerations, and provide solutions. Our staff are seasoned professionals who have worked in a variety of treatment settings ranging from acute care to residential treatment to outpatient therapy for mental health, chemical dependency, and chronic pain issues. Thus, we can provide a blueprint for the right level of care and best treatment approaches.
Assessment Program Includes:
Psychological Testing
Personality assessments and projective tests will be used to understand the whole person. This evaluation may clarify how a person thinks, cope with emotions and stress, and operates in relationships. Psychological testing can include numerous types of tests and assessments such as informal tests and surveys, interview information, school or medical records, medical evaluation, and observational data. Our Chief of Psychology, Vanessa Kennedy, PhD, compiles this information together to determine a psychological diagnosis used to develop the best treatment plan possible for the client.
Cognitive Screening
Cognitive tools will identify potential cognitive issues that may be contributing to difficulties including attention issues, processing speed problems, or memory deficits. This screening determines an individual's level of functioning and provides valuable information for comprehensive treatment.
Medical Labs and Consultation
The medical director, Dr. Rey Ximenes, will ask questions to identify the client's specific needs to develop a treatment plan best-fitting the client. This involves a medical workup including a physical assessment and labs, which will identify physical issues that may require follow-up. The medical assessment will cover symptom management, health-promoting behaviors, health-related risk-taking behaviors, and overall adjustment to physical illness and/or impairment.
Psychiatric Evaluation and Medication Consult
Psychiatric consultation clarifies diagnosis and effective medication options. Our experienced psychiatrist will discuss an individual's mental health and medication history to gain an in-depth understanding of the client's experiences. This assessment provides our psychiatrist and the client with the opportunity to create an individualized approach to treatment in regard to the use of medication.
Psychosocial Assessment
One of our seasoned Driftwood clinicians will conduct an assessment of the client's family system and identify therapeutic issues. The clinician asks questions pertaining to overall mental health and social well-being of the client and family system. The clinician assesses the client's self-perception and ability to function in a community. The psychosocial assessment identifies a client's and family system's strengths, needs, and resources in order to develop a comprehensive treatment plan.
Fitness Assessment
Our Wellness Director, Ryan Potter, uses a series of evaluative techniques to determine the client's level of physical fitness in all areas. He can identify physical abilities and limitations and provide recommendations for an effective fitness regimen. This component of the assessment process contributes to a treatment plan addressing all levels of functioning for each client.
Nutrition Assessment
A registered dietitian will evaluate health needs and assist with meal planning. The dietitian will conduct an in-depth evaluation of the client's food and nutrient intake, history with food, lifestyle, and medical history. Together, all of these factors will be considered when making a nutritional evaluation and creating a meal plan with the client.
Recovery Education
A specialist provides education and guidance in the process of recovery from chemical dependency, mental health concerns, and chronic pain. Each of these issues often comes with a complex set of predispositions and assumptions about how to approach recovery. Education on recovery in each of these areas will enhance the client's knowledge about evidence-based ways to approach recovery from chemical dependency, mental health concerns, and chronic pain.
Specialty Consults as Tailored to the Individual
Depending on the individual's unique set of circumstances, a specialty consultation in areas including spirituality, vocational issues, trauma, sex addiction, eating disorders, etc. may be provided. This specialty consult contributes to the individualized treatment plan inherent to care at Driftwood and vital to a client's long-term healing.

Break the cycle of suffering through surrender.
Contact Driftwood Recovery today to get more information or schedule a tour.