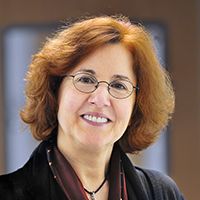 Zerrin Emel Kayatekin, M.D.
Psychiatrist
Dr. Kayatekin received her doctorate of medicine from the Medical School of Wisconsin. She continues to share her experience and knowledge as a professor of psychiatry at the Baylor School of Medicine.
Dr. Kayatekin has worked in the field of psychiatry, specializing in dual diagnosis and substance use for many years, and has spent a large portion of her career at The Menninger Clinic in Houston, TX.
Dr. Kayatekin brings decades of experience and a medication-lite philosophy to complement the clinical team at Driftwood Recovery. She believes there to be several factors that make up an individual's well-being, not just their presenting symptoms. Dr. Kayatekin collaborates with the entire clinical team at Driftwood for each individual she sees in hopes to conceptualize the best approach to provide support.